What Do Blockchain and Gold Have to Do with Saving the Planet?
Published On 2022-06-09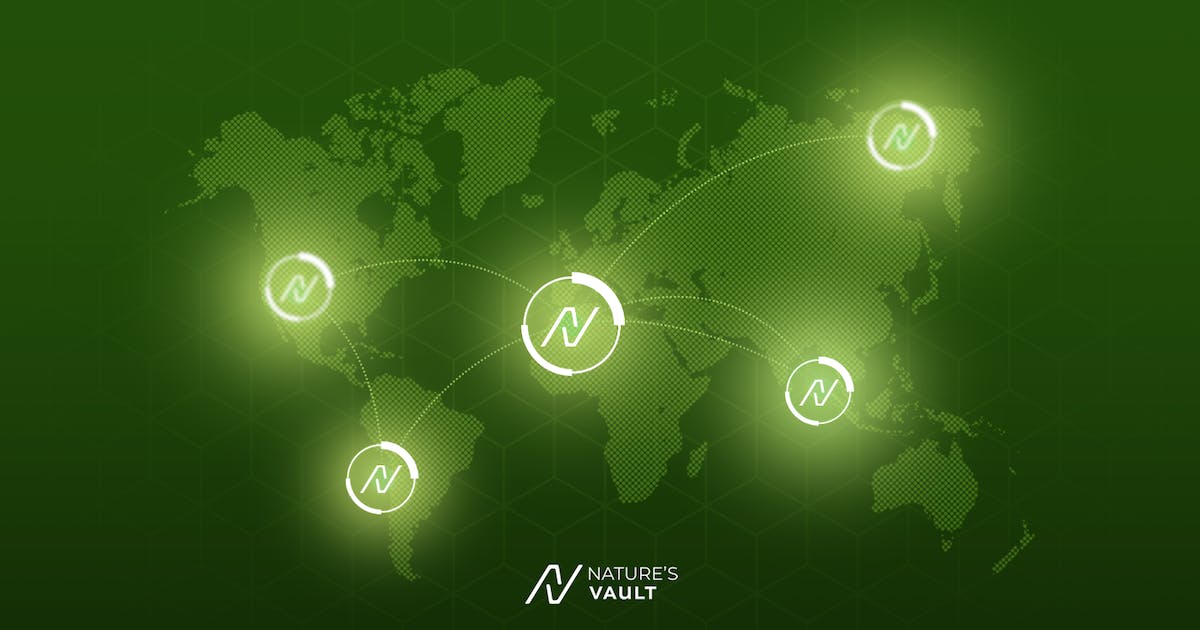 The ongoing climate crisis has focused global attention on reducing greenhouse gas emissions. At the 2021 Glasgow Climate Summit, 81 countries joined an accord to reduce carbon emissions by 45%. Such agreements, however, indicate no real sense of global alarm, as the planet continues to undergo immense damage to bolster some of the world's most lucrative industries. To ensure that emissions targets are met and a sustainable future can be achieved, several avenues need to be optimized or entirely new solutions explored.
One of these lucrative, but destructive, industries is the global mining industry, which is estimated to be responsible for 4-7% of global greenhouse gas emissions. At Nature's Vault, our team of experts in mining, ESG, capital markets, and blockchain is developing a new, patent-pending process that confronts the environmental and societal damage caused by mining head-on. Let's take a look at this fundamental issue and what Nature's Vault is doing to solve it.
Blockchain and Gold Mining
Our story begins with gold, one of the most pollutive minerals that can be mined. At present, the mining of one ounce of gold releases around 800kgs of greenhouse gasses into the environment. In order to produce enough gold to make just one wedding ring, over 20 tons of Earth must be displaced. This energy-intensive process proves to be destructive to local ecosystems, waterways, and the communities living adjacent to mining sites. Despite this, however, almost 50% of gold mined annually is destined to be placed in a bank vault, even though it is only traded on paper and spreadsheets.
The current nature of gold mining led us to a simple question. Does it still make sense to mine gold at a huge cost to the environment, only to place it in a bank vault? We don't think so, and our reasoning is simple. Within the gold mining industry, there are a variety of trusted methods used to quantify the amount of gold within a deposit with a high degree of confidence. Legally regulated reporting structures, such as the 43–101 report used in Canada and the JORC reports used in Australia ensure accurate and reliable reports.
Blockchain technology then allows us to tokenize and then monetize these quantified in-ground gold deposits. Legacy Token was the result of this, and it incentivizes potential token holders to invest in the preservation of gold. Each Legacy Token represents at least 1/100th of a gram of gold preserved in the ground and ensures the earth, water, and natural assets over the unmined gold are left undisturbed. The token represents a pioneering solution to unlock the actual value of mineral assets — specifically gold for Legacy Token — and monetizing the preservation of Natural Capital.
We aim to contribute to the impact investment space by developing products that accelerate investment in ESG projects and those that enable the preservation of Natural Capital. Environmental, Social, and Governance (ESG) assets are gradually gaining popularity and will exceed the $53 trillion mark by 2025. We aim to streamline this process by providing new investment means through our $LEGACY token and future projects.
Blockchain has proven to be instrumental in addressing environmental challenges, and we are proud to be joining the growing number of ESG assets dedicated to the ambitious goal of utilizing blockchain technology to save our planet. With $LEGACY we are not only urging people to reconsider traditional gold investments but we are also changing the way people think about the preservation of Natural Capital, reducing the gold mining industry's carbon footprint, and taking a proactive role as custodians of the Earth for future generations.
About Nature's Vault
We are an ESG finance platform designed to accelerate the funding of impact investments aimed at combating climate change and ecosystem damage. Launched in 2022, we expect to be one of the first to create a blockchain-powered platform to tokenize projects focused on preserving Natural Capital — the planet's natural resources and the ecosystem services they provide. Our first project involves avoiding the environmental impact and carbon emissions caused by gold mining while utilizing tokenization to preserve in-ground gold deposits. We have operations and a presence in North America and Asia.
To learn more about us, check out our:
Sign Up For Our Newsletter
Help Us Change the World