LEGACY: Investing for a Better Earth
Published On 2022-08-22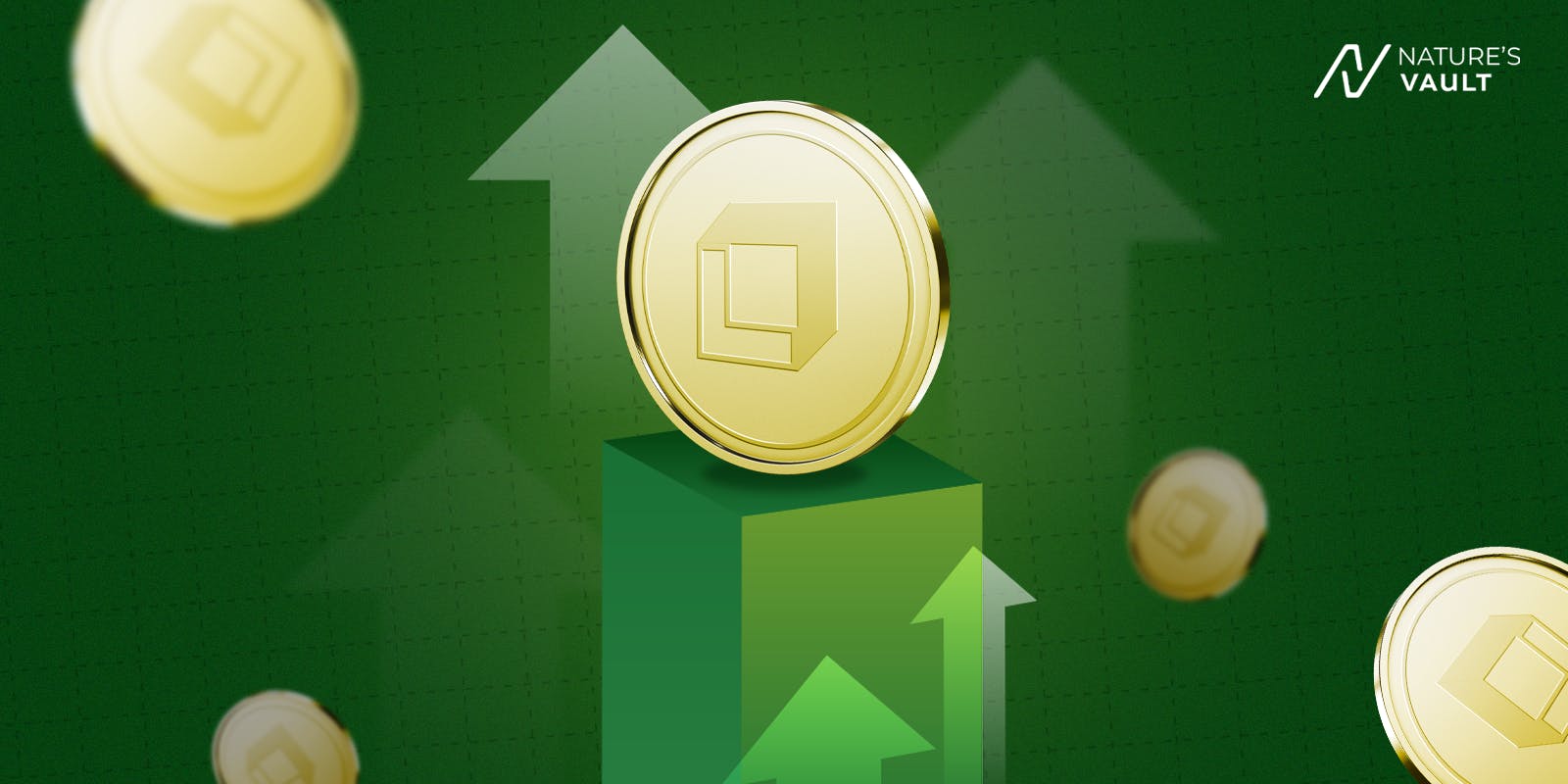 In the last decade, the climate crisis has significantly worsened, bringing an accelerated focus on the need to reduce greenhouse gas (GHG) emissions. At the 2021 Glasgow climate summit, 81 countries committed to reducing carbon emissions by 45% and reaching net-zero targets by 2050.
In the Race to Zero Campaign, businesses, investors, and cities representing nearly 25% of global GHG emissions and over 50% of GDP have pledged to reach net-zero carbon emissions by 2050. As part of this initiative, the global mining industry — responsible for 4% to 7% of GHG emissions — is also catching up to speed. However, despite the industry's efforts, much is needed to get on the right track, with a particular focus on more clean-energy metals like lithium, cobalt, and nickel.
Here at Nature's Vault, we are on a mission to build a platform that allows users to invest in tokenized projects that protect our planet's Natural Capital and mitigate climate change. Our team has been working hard behind the scenes on Legacy Token, which we expect to launch in Q4 of 2022, as our first project aimed at taking action against climate change and the environmental damage associated with gold mining.
Legacy Tokens are a pioneering ESG asset class that supports real-life positive impact on the environment. Each Legacy Token is backed by NaturesGold™, the preservation of at least 1/100th of a gram of in-ground gold deposits, which are quantified by independent experts and controlled through mining rights that we own and have committed to never mining. Purchasers of Legacy Tokens are taking part in an impact investment that helps mitigate climate change and environmental damage while also benefiting from a gold-linked digital token.
Legacy Tokens are electronic, cryptographic, digital tokens that will be issued as smart contracts on a Proof-of-Stake (low energy consumption) blockchain. The Legacy Token smart contract has been designed based on open-source standards and includes key token requirements, allowing users to mint, burn, track, and transfer their Legacy Tokens as they wish. The token will be hosted on Ethereum via Polygon's layer 2 scaling solutions.
The tokenization of NaturesGold™ is carried out based on the amount of gold deposits that we own mineral rights for. The amount of gold in deposits that we choose to acquire has been verified by independent experts and adheres to strict industry reporting standards, governed in Canada by NI 43–101 and in Australia by JORC (both of which are used globally). To date, Nature's Vault has acquired 125,000 ounces of gold deposits in Ontario, Canada and has committed to acquiring an additional 875,000 ounces. As Nature's Vault's gold holdings increase, so does the NaturesGold™ backing each token. Currently, each Legacy Token is backed by 0.1 grams of NaturesGold™, at the end of our acquisition program, the amount backing each token will have increased to 0.61 grams.
Legacy Token investors will also have the opportunity to take part in our Preserve-to-Earn Prospector Staking Program, whereby Legacy Tokens can be staked and earn attractive APYs, ensuring that Legacy Token holders will have the opportunity to contribute to sparing the planet of the negative impacts of gold mining and continue to unlock the value of gold, while preserving it in the ground.
With Legacy Token, we aim to contribute to the greater good of the planet while also offering a worthy and sensible financial investment linked to a tangible asset. By providing an alternative gold linked asset class that mitigates the detrimental environmental and social impact of gold mining as well as meeting the need for greater ESG investments that preserve our environment, token holders will benefit from a gold-linked investment and will ultimately be contributing to lasting environmental change.
So there you have it, all the nitty-gritty details on Legacy Token, a crucial component of our project that aims to take action against climate change and help build a net-zero future.
To learn more about us, check out our:
Twitter | Instagram | Telegram | LinkedIn | Discord
Sign Up For Our Newsletter
Help Us Change the World