CEO Blog - Phil Rickard - June 2022
Phil's Monthly Blog Post
Published On 2022-07-03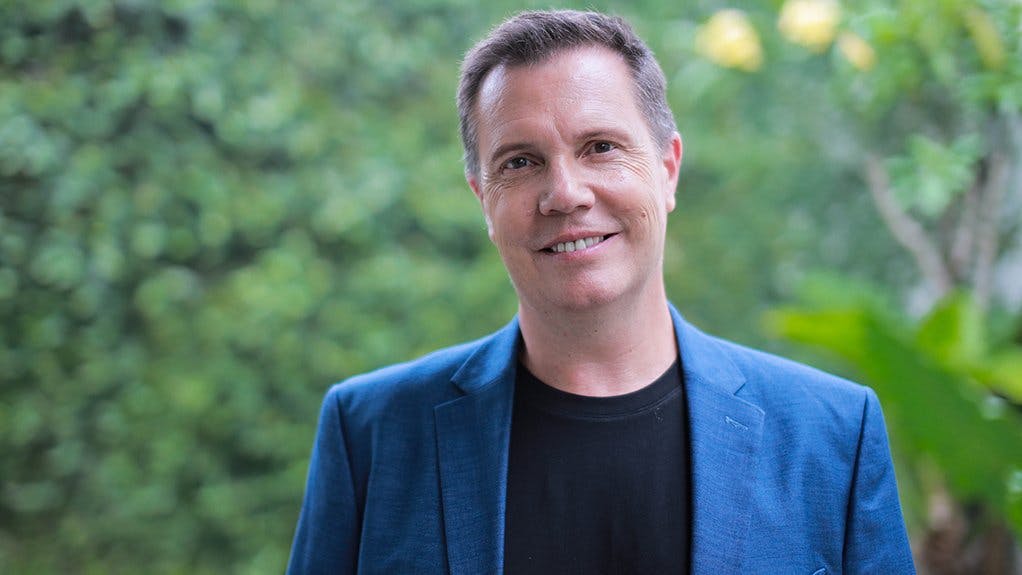 Dear Vaulters,
I wanted to take this opportunity to thank you again for your support and provide you with an update on the progress we have made at Nature's Vault over the past two months. Our team has grown exponentially, and we are excited to announce two critical new senior hires who have recently joined our team. We have all been incredibly busy building our platform, growing awareness of the vital mission of Nature's Vault, and launching our first product, the Legacy Token.  
Key Hires
Ray Hennessey joined us as Chief Technology Officer in late April. Ray brings over 30 years of capital markets technology experience from Goldman Sachs, UBS, Merrill Lynch, and Morgan Stanley. Ray has spent the last five years in the crypto world with several global exchanges, such as NASDAQ-listed EQONEX. Ray is actively building our technology stack to facilitate the international token sale and ensure our operations are secure, compliant, and follow industry best practices.
Mark Brady joined us as Head of Business Development. Mark has 20 years of capital markets experience, having worked at JPMorgan, Deutsche Bank, and BlackRock. Mark has been focused on digital assets since 2017, setting up the first Type 9 licensed fund in Hong Kong with the digital asset uplift. Mark will be leveraging his network to bring the Nature's Vault story to institutional investors across Asia Pacific, focused primarily on our Series A equity raise.
Growth
Our marketing and brand-building efforts are gaining momentum, particularly on Twitter and LinkedIn. We have hit several key milestones, including breaking 400K impressions on our LinkedIn ads and 350K on Twitter in June alone. We will continue to tweak our messaging and targeting and are confident that we will beat these numbers in July leading up to our Pre-Sales event.
We also released a new 2.5-minute Legacy Token overview video which can be found here.
Legacy Token - The Token with a Purpose
We have seen significant follower growth across our primary social media and community channels.
We are proud to say that the community is active and growing, which is critical as we approach our Pre-Sale event. We are seeing regional interest in the Legacy Token develop organically and have formed multiple language-specific Telegram communities. The two largest thus far are our Arabic and Vietnamese language communities. We are looking to expand language-specific communities in new markets such as Thailand, India, Turkey, and Latin America via an ambassador program in our communities.
Technology
The Legacy Token will be minted with the ticker NVLT and distributed as an ERC-20 Token on the Polygon Layer 2 Proof of Stake network. More about Polygon. We will swap your previously issued BSC tokens to Polygon before starting our Pre-Sale. Details to follow soon.
We have implemented HubSpot CRM, Sales Professional & Marketing Hub to optimize our Sales & Marketing Operations.
We have migrated our entire customer-facing tech stack to Amazon Web Services.
We have partnered with Accubits and are implementing their CoinFactory platform to facilitate our token management operations and Pre-Sales Event in Q3.
We have implemented Cloudflare for enterprise-class performance & information security management.
The technology team is working hard to make Nature's Vault's underlying technology stack and associated operations best in class. We will soon be applying for ISO-27001:2013 certification. This is the industry "gold standard" for information security operations.
Partnerships
Another critical milestone we reached was the signing of Auros to act as a strategic market maker for the Legacy Token after our public launch.  
A few key facts about Auros:
Auros is one of the world's largest market makers and is active on over two dozen exchanges.  
Auros accounts for more than 2% of the global exchange cryptocurrency trading volume.
They have proprietary, low-latency trading strategies as both a market maker and a market taker.  
Further details regarding our partnership with Auros will be forthcoming soon in a joint press release.
From July 1st, as we prepare for our Pre-Sale event, we are excited to announce a referral program where we will offer a 5% referral commission on introductions paid in Legacy Tokens. Please contact anyone on the team if you would like to make an introduction.
The team is working hard at delivering a very bright future for Nature's Vault and a successful public sale of the Legacy Token later this year.
We thank you for your continued support and will start sending updates like this every month. Please feel free to contact me or any team member if you have any questions.  Lastly, if you haven't already, we encourage you to join our social media channels at the bottom of this email. We publish updates to most of them daily.
Sincerely,
Phil Rickard
CEO
Sign Up For Our Newsletter
Help Us Change the World