Big Impact and Big Rewards for Staking Gold with Legacy Token
Published On 2022-07-14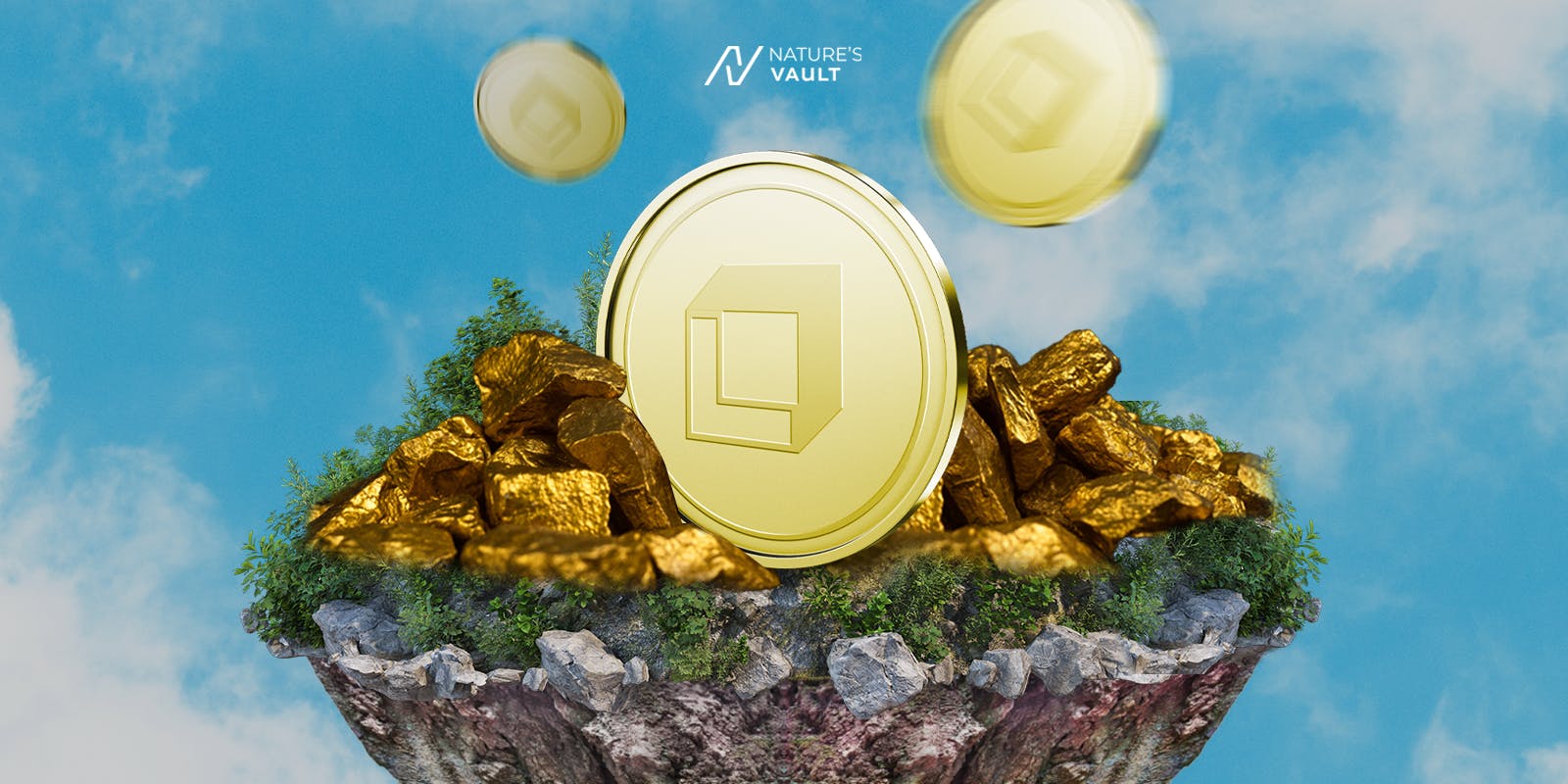 Here at Nature's Vault, our team has been working hard behind the scenes to prepare for the launch Legacy Token, a project that is aimed to take action against climate change and help build a net-zero future. We're targeting an ICO at the end of 2022, as we continue to pursue our larger mission of building an ESG finance platform that gives users access to investments that protect our planet and guarantee its future habitability.
With projects like Legacy Token, we want to provide the opportunity to make a direct and positive impact on the environment and with the level of transparency that blockchain enables through tokenization. In this post, we'll be breaking down our staking program for Legacy Token, which allows you to benefit financially from doing your part to protect the environment.
Legacy Token
Legacy Token is a digital token that entitles its holder to an allocation of NaturesGoldTM, our term for independently quantified gold in deposits that we own mineral rights for, but have committed to never mine. It essentially allows holders the chance to contribute to preserving gold in the ground and minimizing the environmental cost associated with gold mining. With Legacy Token, we aim to contribute to the greater good of the planet while providing a worthy financial investment for those who do too.
Legacy Token offers holders the world's first-ever opportunity to make a direct impact on the protection of the environment and its ecosystems through the preservation of NaturesGoldTM and the avoidance of real-world gold mining. By providing an alternative solution that mitigates the negative environmental and social effects of unnecessary gold mining as well as meeting the need for greater ESG investments that preserve our environment, token holders can help make a lasting environmental change.
Tokenization & Tokenomics
The tokenization of NaturesGoldTM is carried out based on the verifiable reports of the amount of gold deposits that we own mineral rights for. The amount of gold in these deposits has been verified by independent experts and subscribe to industry reporting standards, allowing these deposits to be tokenized on the blockchain. Each resulting Legacy Token that we issue preserves at least 1/100th of a gram of in-ground gold.
The more tokens that are purchased, the more gold a token holder is preserving. By tokenizing the preservation of gold on the blockchain, token holders get the chance to benefit from the store value of gold, a tangible asset, without any of the environmental damage and can reap even greater benefits through our preserve-to-earn Prospector Staking Program.
As part of this program, we have set aside 75 million Legacy Tokens, which will include three different staking pools with varying rewards based on lock-up terms. Each pool will be capped at 33.3% of the total circulating supply and retired when the supply for each pool has been distributed. Eventually, we will look to return a share of any carbon offsets generated from avoided mining to the Legacy Token holders through staking reward programs and airdrops.
At launch, our first Legacy Token series will have a maximum total minted supply of 500 million tokens. Within one year of Legacy Token's exchange launch, we plan to utilize a portion of the proceeds from Legacy Token sales to progressively acquire mineral rights for an estimated further 850 thousand ounces of in-ground gold as part of our Mine Acquisition Program. When we reach our goal of preserving 1 million ounces of gold, the amount of NaturesGoldTM behind each Legacy Token will increase sixfold.
Building a Greener Future
By investing in Legacy Token or participating in our Staking program, token holders will have the opportunity to contribute to sparing the planet of the negative impacts of gold mining and continue to unlock the value of gold, while preserving it in the ground.
Looking ahead, we plan to build on the anticipated success of our initial Legacy Token offering and structure progressively larger Legacy Token offerings, with the possibility of extending the concept to other in-ground precious metals.
Ultimately, we aim to create a secure, net-zero bridge between the real-world value of gold and the crypto asset world without the environmental and social costs of either real-world mining or Proof-of-Work mining, before we address other environmental challenges that require our immediate attention with blockchain technology.
To learn more about us, check out our:
Twitter | Instagram | Telegram | LinkedIn | Discord
Sign Up For Our Newsletter
Help Us Change the World